Opening a bank account in Vietnam does not require many arduous procedures. If you are a foreigner, the process can change slightly. Different banks, even branches of the same bank, will sometimes have distinct rules. However, this article will aggregate into detailed general terms that apply to all. Here is a guide on how to open bank account in Vietnam that can help foreigners reduce confusion and save time in the card-making process.
Disclaimer: We do not provide service but only share with you through our knowledge and experience. If there are changes in the law of Vietnam on bank accounts for foreigners, all the information below is supposed to change at any time.
How To Open Bank Account In Vietnam: Necessary Documents For Foreigners
According to a circular issued by the State Bank of Vietnam, foreigners are only allowed to open bank accounts and use related services when they are permitted to stay in Vietnam for more than 12 months. At the same time, the foreigner must provide all documents showing the legal residency mentioned above, including:
Valid passport (identifiable) with at least six months of expiry date remaining.
Vietnam visa with at least 1-year validity and issued within the last 12 months OR one of the documents below with a duration of 1 year and issued within the past 12 months:
Temporary Resident Card (TRC)
Work Permit
Permanent Resident Card (PRC)
Temporary resident confirmation issued by Vietnam police
Now we move to a more complicated case: how to open a bank account in Vietnam for a foreign business?
There are two compulsory types as follows:
Investment capital account: perform transactions related to the equity
Transaction account: perform daily transactions
However, Vietnamese law only requires enterprises to open an account when there are payment activities (including VAT) of over 20 million. If absolutely necessary, you need to prepare the following documents to complete the process:
An application form declares information as transaction name, headquarter address, phone number/fax number (if any), business sectors, etc.
Documents certifying the company established in Vietnam:
Establishment decision
Operation license
Business registration certificate
Identification of the legal representative of the company
Bank Account Registration Process
First of all, foreigners wishing to use banking services must prepare documents in accordance with the regulations and send them in person or by mail to the place they want to apply for opening a payment account.
Upon receiving the application file from a customer, the bank must check all documents and compare them with the factors declared in the application.
If the documents are incomplete or incorrect, the bank must notify the customer to complete them.
After completing the checking, the bank shall sign contracts for opening and using current accounts with customers. In case of refusing to open a payment account, the reason must be informed.
Available Bank Accounts In Vietnam
Bank Account In Foreign Currency (Usually USD or EUR)
Not all local banks offer international money transfer services. Therefore, owning this type of account is the biggest advantage to deal with this inconvenience.
As a condition of the card registration process, you must have a minimum deposit amount of 300 USD or 300 EUR and legal documents.
According to Vietnamese law, international money transfers are only allowed when your account has foreign currency, and each bank has different charging methods.
Bank Account In Local Currency (VND)
The minimum balance for account maintenance is 1 million VND. A domestic account facilitates payment for daily services such as shopping, dining, and travel within Vietnam.
Withdrawal fees at a bank's ATM are usually free. For ATMs other than banks, you have to pay about 4.000 VND (nearly USD 0.20).
Best Bank In Vietnam For Foreigners
Recommended Vietnamese Banks
The Joint Stock Commercial Bank for Foreign Trade of Vietnam (Vietcombank)
Vietcombank is a state-owned bank with a long history. Thanks to its high-quality service, it becomes popular among both locals and foreigners. Its biggest advantage is the ownership of many branches and ATMs spread across the country.
The Vietnam Joint Stock Commercial Bank For Industry and Trade (Vietinbank)
Vietinbank is the largest state-owned bank in Vietnam, established in 1988. Like Vietcombank, it is also a reliable choice thanks to its agency relationships with over 900 banks and financial institutions in more than 90 countries and regions worldwide.
The Vietnam Technology and Commercial Joint Stock Bank (Techcombank)
Techcombank has been awarded financial and banking certifications by many Vietnamese and international organizations. It is also considered one of the prestigious leading banks in Vietnam.
Timo by VPBank (Vietnam Prosperity Joint Stock Commercial Bank)
Timo, which is guaranteed and co-developed by Ban Viet Commercial Bank (Viet Capital Bank), paved the way for digital banks in Vietnam. Thanks to it, most transactions are done quickly with 24/7 service, and no need to go to the office.
Recommended International Banks
HSBC Vietnam
This 100% owned branch of Hong Kong and Shanghai corporation is the first foreign bank that set up a subsidiary in Vietnam. With 150 years of experience in the local market, HSBC offers a full banking and financial services portfolio.
Standard Chartered Bank (Vietnam) Limited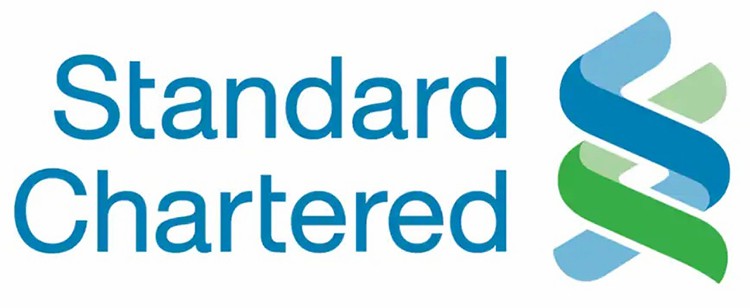 Standard Chartered Bank is a relatively unfamiliar name to local financial customers. However, it has been present in Vietnam since 1904 with 100% British capital.
It is the leading bank in Asia, Africa, and the Middle East, providing reliable services.
Shinhan Bank Vietnam
The first Shinhan Bank representative office in Vietnam was built in 1993 in Ho Chi Minh City. At present, with strong development, the bank has more than 30 large and small branches nationwide.
In Conclusion
This article has just shown you how to open bank account in Vietnam. Each bank can slightly change its registration policy, but the documents and procedures are not so different in general. As the last word, we hope our above information can help ease your confusion and enjoy your stay in Vietnam.